Expert Residential & Commercial Roofer
From Re-Roofing to Roof Repair, We Do It All
Whether you have – or want – a shingle, metal or tile roof, GC Services Roofing and Construction, LLC, is the company to call. If you're a homeowner, your home is likely your largest investment. If you are a business owner, it's vital that you protect your assets and equipment. Whether you need a residential or commercial roofer, it's smart to choose our team, taking advantage of our reputation for quality.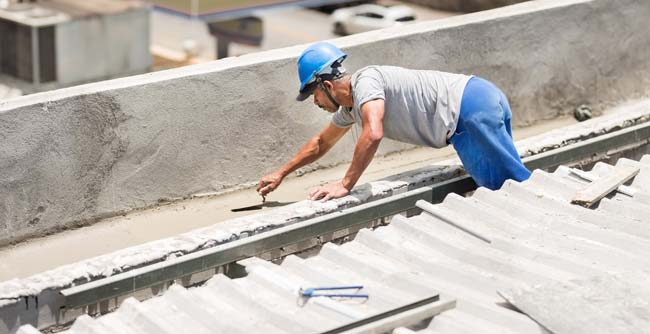 Residential Services
Our residential services include:
New roof installation, with shingles nailed (not stapled) so that your roof will be more durable.
Professional roof repair.
Work on roofing structures, such as skylights and chimneys.
Siding, gutters and deck repair.
General contracting services for insurance-related work.
If your home has storm damage or another insurance-qualifying incident, our staff can help you navigate the claims process. We are very familiar with how insurance companies operate because we often repair roofs after storms.
Commercial Services
You can trust the courteous, professional and family-owned team at GC Services Roofing and Construction to provide your business with honest, reliable roofing services.
New Roofs
When it comes to installing a new roof on your plant or office building, we partner with some of the best brands in the industry. Our factory-trained installation crews will give you long-term roofing solutions that cut your maintenance costs and boost your bottom line. Our team will help you decide on the right roofing materials for your needs and ensure that you completely understand how much it will cost. We will protect your property and landscaping with tarps during our installation process.
Because GC Services Roofing and Construction is a Master Commercial Roofer, we can offer you some of the best warranties in the business. We will outline the advantages to each kind of roof, including its durability, energy efficiency and cost.
Roof Repair
The roof on your home or business is quite durable, but it still needs regular maintenance and, often, repairs. If your roof has damage from a storm, hail, wind or the sun's UV rays, call GC Services Roofing and Construction for quick, reliable roofing repair.
We are experts at repairing:
Single-ply membranes (TPO)
Modified bitumen
Flat roofs
Tar & gravel
Skylights & chimneys
Not sure if you need repair? Call us for a professional inspection. With annual inspections and maintenance, you may be able to repair certain parts of your roof before damage becomes so extensive that you need a complete re-roof. We can help you file a claim with your insurance company for damage under your policy.
Contact Us Today for a FREE Estimate
In addition to comprehensive services by a residential or commercial roofer, GC Services Roofing and Construction, LLC, offers siding repair and replacement and deck repair. Our friendly, courteous staff is knowledgeable, courteous and dedicated to achieving customer satisfaction. Call (210) 846-7677 or fill out the online form to schedule an appointment.