Put the Sun to Work for You
We Offer Expert Solar Installation
Here in Texas, we have no shortage of sunshine. With technological advancements making solar panels more affordable, more and more homeowners and business owners are taking advantage of our solar installation services. They see the value in harnessing the energy of the sun to help power their houses and commercial buildings and to reduce their utility costs.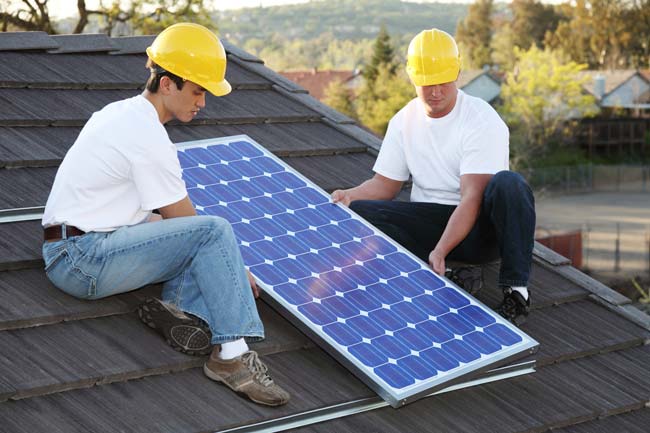 Putting this natural resource to work for you is easier than you may think when you call GC Services Roofing and Construction, LLC. We'll explain the process and give you an estimate based on the dimensions of your building.
Our Solar Panels Handle Power Storage Too
Keep in mind that solar power isn't just for daylight hours. The state-of-the-art solar panels we install will store the energy they capture when the sun is shining, so that you have power at night as well. Lower energy bills aren't the only benefit of solar installation. The federal government grants homeowners and business owners an Investment Tax Credit (ITC) that can be claimed on federal income taxes for systems installed during the tax year.
Why Choose GC Services Roofing and Construction
Simply put, we are experts in solar installation! We make sure the process is a smooth one from beginning to end. It starts with a professional consultation, during which we will conduct an analysis of your building. That information will enable us to determine the best, most economical solar solutions for your needs.
The solar system we install will be high-quality and extremely efficient at producing energy. We communicate clearly with our customers throughout the process, and we are always willing to answer questions and make recommendations.
Contact Us Today for a More Energy-Efficient Future
Our solar installation services are good for the environment and good for your wallet. Call GC Services Roofing and Construction, LLC, at (210) 846-7677 or fill out the online form to schedule an appointment.